North State Public Radio Is Doing Its Part to Build Back A Community After Horrific Wildfires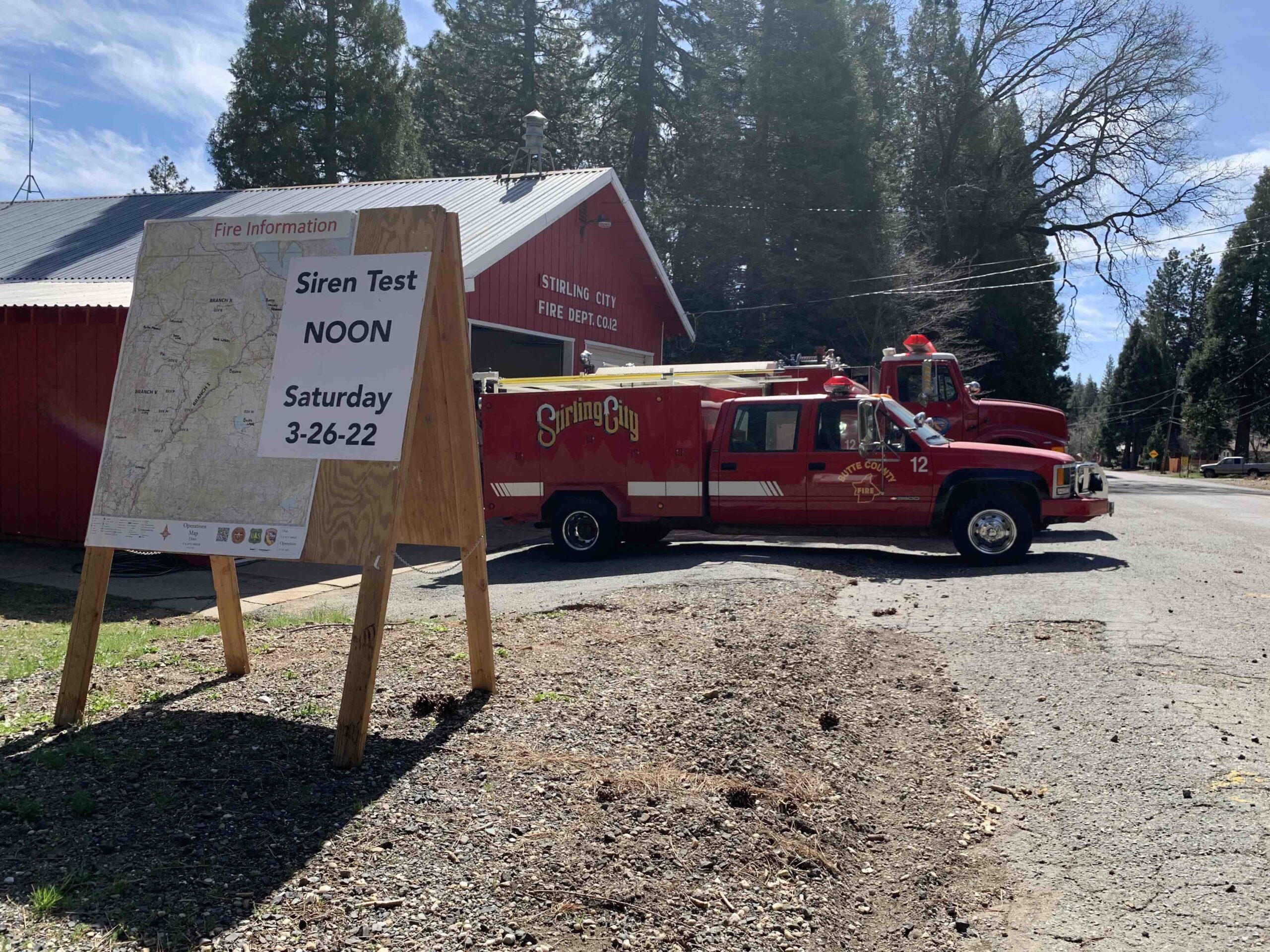 After deadly wildfires devastated nearby communities, the Chico, CA-based organization built a reporting beat to track recovery efforts and discover how to support the people it covers
"Whether you vote blue or red, you still need emergency communications," notes Phil Wilke, general manager of North State Public Radio (NSPR). "That is a very difficult thing because we cover parts of 12 counties. It's enormous. It's a good chunk of what we consider Northern California." The diverse, rural population that forms the station network's listening area understands the need for helpful and proactive emergency services. In 2018, California had its deadliest and most destructive wildfire season, with the Camp Fire killing 85 people and burning down Paradise, CA, less than 20 miles from NSPR's Chico-based offices. Following in 2020 was the North Complex, the fifth deadliest wildfire in state history and seventh largest, which burned down the foothill and mountain towns of Berry Creek and Feather Falls, to its southeast, killing another 16 people. The following year then had the Dixie Fire, which while not deadly, was the state's second ever largest, and proved this to be a sadly recurring phenomenon for NSPR's audience.
The 2018 wildfires prompted the station to support recovery efforts for the community, despite a lack of major investment. "We had a very small news team at the time and we actually asked for industry volunteers to come up and help us report this because we were so strapped for resources," remembers Wilke. "We found them places to stay in the community with supporters and staffers." It was a community spirit that everyone took part in, not just NSPR. "This town grew in population by about 20,000 literally overnight with the evacuees. People were saying, 'Okay, I've got a room here, I've got a room there. Pull your trailer into my yard and you can stay there as long as you need to.' The generosity of this town really came to the fore."
The temporary newsroom volunteers bolstered NSPR's full-time team in the immediate aftermath of the 2018 season. It demonstrated what their main focus had to be moving forward. "All credit to our newsroom under two different news directors who saw that this was not a passing story and made it a priority that we were going to stay with this and examine it from as many angles as humanly possible because this is a generational event here in Northern California," says Wilke. "The reporting focus for most of the time that I've been here has been wildfire, aftermath, prevention, recovery, public policy, all of the things that came out of that horrific event."
The Alliance for Rural Public Media's first report, Connecting Communities: The Essential Service of Rural Public Radio, found that wildfires are, sadly, an all too common occurrence for rural communities and stations. Fifty-six percent of those that responded to the survey said that a wildfire occurred in their area in the last 18 months. More broadly, 63 percent said that a natural disaster happened in the same time period. Standing up for the community in the face of such tragedy is thus a necessity for rural public media. That is why programs like the Next Generation Warning System grants program at the Federal Emergency Management Agency (FEMA) is so important, because its funding is used to enhance emergency alerting infrastructure at public media stations, particularly those in rural and underserved areas.
For North State Public Radio, their scope expanded as the scale of the issue became clearer. They built up partnerships with organizations like CapRadio in Sacramento, ones that helped them increase their newsroom staff and additional resources. They created an entire beat for reporting on the wildfires. Their Report for America fellow, for example, focused on the area's resiliency through recovery and repopulation.
Reporting highlighted a core issue that was a problem in both the 2018 and 2020 wildfires. "There is no [county-wide] siren system here," Wilke explains. "So if they use things like social media or web posts, you don't have a lot of good internet connections in the rural areas. What ways are the population getting the alerts or not getting the alerts and what can be done about that." Those questions came up time and time again in the reporting on the fires. "When you get into the rural areas, the type of alerts that authorities want to give to the populace to be on call or to evacuate or whatever, don't always get to the intended targets." The initial reporting led to a $20,000 grant received through a partnership with America Amplified, culminating in a series called "Sounding the Alarm," helmed by reporting from Sarah Bohannon, then an anchor and reporter, and now also their assistant program director, and Andre Byik, the current Morning Edition anchor.
"We initially thought the scope of the story was going to be a bit smaller," remembers NSPR's Senior News Editor Adia White. "[Sarah and Andre] came back to me and said this is really huge." She notes that the project has been underway for nearly a year, with two stories out and more to come. Even as the team balances the regular demands of a small newsroom and responsibilities across the station, they continue to dig into the systemic issues of the emergency communication apparatus in the area. "It brought up this huge question of who is actually responsible. […] We wonder if people's expectations are aligning with emergency officials' expectations, with what they're responsible for, who actually has ownership of this entire system and what people are expecting from those emergency officials."
Part of the hope of the America Amplified partnership is to allow the news team to really understand the needs of their audience, which White explains. "A survey went out to people across the North State area to kind of better pinpoint people's expectations and also look at what we're reporting out in terms of wildfire emergencies communication versus what people are expecting."
"As a journalist, you want to find out who's at fault and what can we do to improve this. And that turned out to be a really difficult question that we still want to answer," says White. That difficulty has shown them the resilience of the newsroom, though. "It's really impressive what my team has been able to do with all of the challenges of having a small staff and then covering 12 counties. That's really hard, and I feel like we're able to do that because of the team that we have and people are just really willing to put in so much, because the community is really important to them as well," White is proud to point out.
"Focused on what's still ahead of them, Wilke is clear-eyed about what Sounding the Alarm and the news team are doing, explaining, "It is a vital story because the problem of wildfires in California is not going away. […] This is a problem that needs to be rectified for everybody's safety." White sees a problem that can be helped by constantly working on reporting new facts and insights, done she says by always asking, "So what solutions are there for people now that they can use? And then moving forward, how can we improve these systems as a community?" Beyond all the hard work in the reporting to answer those questions, what's North State Public Radio's motivation and mission? For Wilke and the team, that's the simple part. "We're gonna make sure that the people get the information they need, period."
---